At Jett Chiropractic, we want you to feel at home with our office. On this page, you'll find information about our chiropractors and other professionals. They offer the real-world experience and knowledge you expect from an effective chiropractic practice along with a caring, responsive attitude that will put you at ease.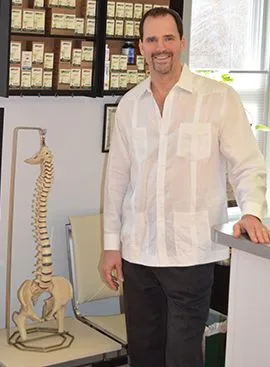 Michael Jett, DC
Graduated Magna Cum Laude from National College of Chiropractic, holds a Bachelor of Science degree in Human Biology and is a licensed Massage Therapist. Dr. Jett is advanced proficiency rated in Activator Methods Chiropractic Technique.
Anli Chen, Licensed Acupuncturist
Dr. Chen graduated from the prestigious Beijing Medical University in 1966 and emigrated to the U.S. in 1990. She currently specializes in Acupuncture, Chinese herbs, Cupping treatment, and Chinese massage. Treating a variety of health conditions and 30 years of experience makes Dr. Chen an excellent addition to our holistic approach to patient care.